The message we wanted to send was clear:
 that if we did not take responsibility for our unsustainable practices, Singapore's only landfill would be rendered unusable.
From this came our challenge: 
how do we inspire action for a landfill that the majority of our viewers have neither seen nor perhaps were even aware of in the first place?
We found our answer in the design. Soft, whimsical colours and an almost fantasy-like representation of the environment and its inhabitants invite our viewers to use their sense of wonder and imagination. Through this design style, we prove that it is perhaps our shared capacity for imagination that creates in us the sense of familiarity necessary to inspire empathy to act on the messaging.
As a result, the appeal for a greener world, often "doom and gloom" in theme, is instead turned into something bright; 
asking viewers to create and dream of a tomorrow that is rich, vibrant, and full of hope.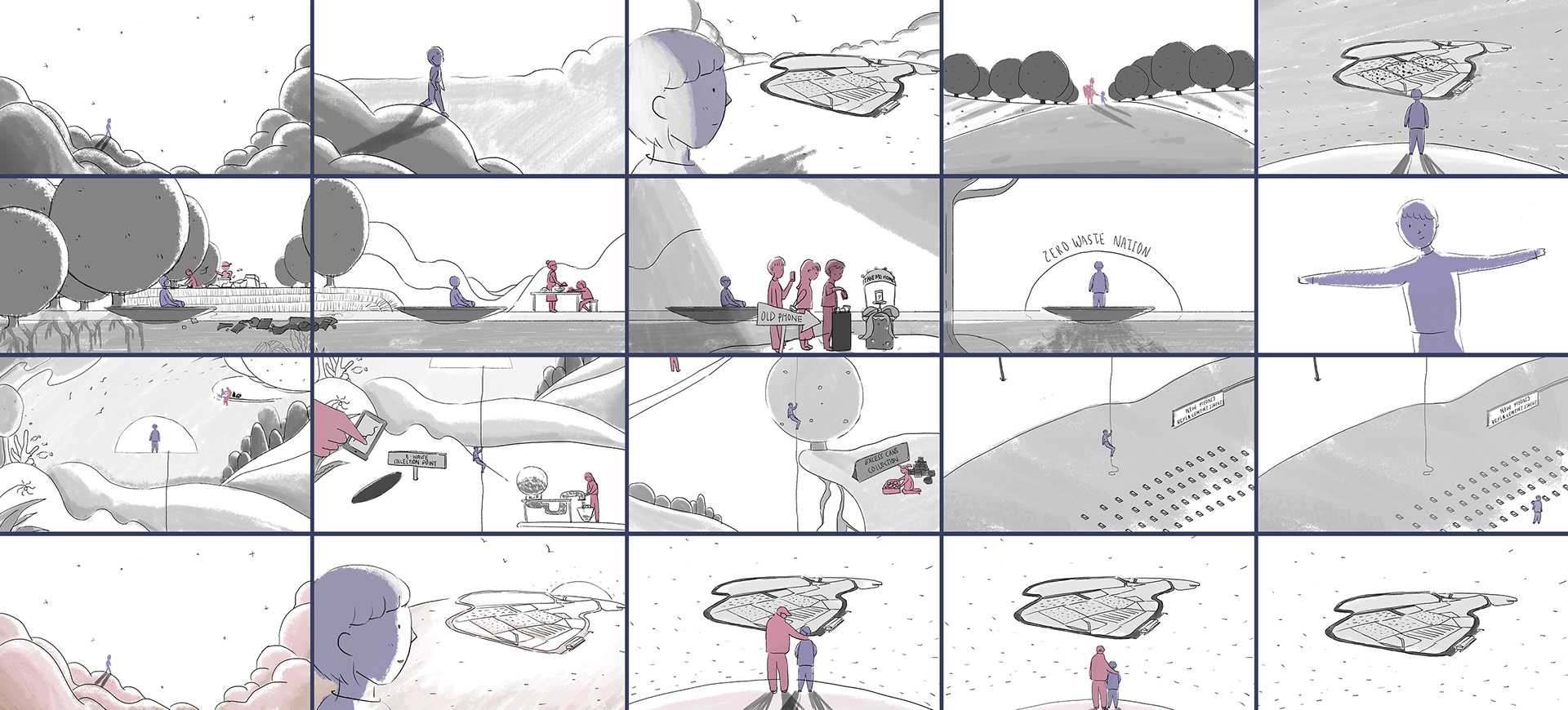 - Nightmare VS Memories -
Creative Direction + Art Direction  |  Chan Xin Yu
Pre-Production Supervisor | Wong Tak Yee
Storyboard  |  Chan Xin Yu
Illustration  |  Chan Xin Yu, Ray Ong
Animation  |  Yen Li Ting, Lydia Lee, Chan Xin Yu
Cel Animation | Rika Winata
Audio Post  |  Jasmine Seow